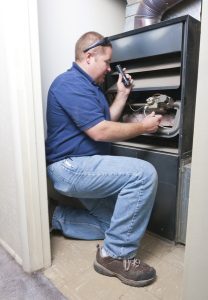 With temps still in the 90's, it may seem pretty odd to even be talking about our heating systems. But, there's actually no better time to start thinking about scheduling heating maintenance! In fact, fall is the best time since weather is usually milder and you don't have to worry about being without your HVAC system while your tune-up is performed.
Professional maintenance allows our technicians to do a thorough inspection of your heater. This is important for a number of reasons—we're able to check for safety issues as well as anything that could be causing performance and efficiency problems. We also clean the system inside and out, and check for any signs of small repair needs before they grow into bigger, more costly emergencies.
If that's not enough to convince you, keep reading to learn the many benefits of having professional heating maintenance done.