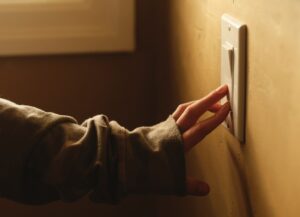 Also referred to as the circuit breaker panel, your home's electrical panel is tasked with controlling your entire electrical system. Incoming electricity is routed to the different circuits needed for the various appliances and electrical equipment, including lighting, and the circuit breakers are designed to shut off circuits if there's a voltage overload.
If your electrical panel is aging, or even worse if you're still using a fuse box, then there's a good chance you're overdue for an upgraded electrical panel. Most panels can last from 25-40 years before replacing, but this also depends on how much the electrical demand of your household has increased, and if you ever experience any problems with your electrical system.
Read on as we uncover situations that might indicate it's time to call us for an upgrade.