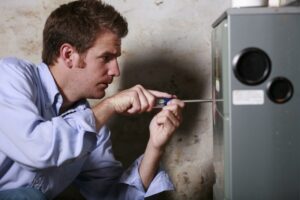 With proper maintenance, your furnace will last 15-20 years. But over time its performance may slow down. Changes can happen so gradually that you may not even notice the signs that you need to upgrade your furnace.
It's important to upgrade your furnace before it stops working completely. You don't want to be stuck in the winter scrambling for a furnace replacement. We know that the decision to replace your furnace is a big one – and it can be expensive.
We are here to help with five signs that your furnace may need replacing soon. If you have questions, give our team a call for an in-home consultation and quote. Planning ahead can help you feel more prepared when the time does come to replace your furnace.