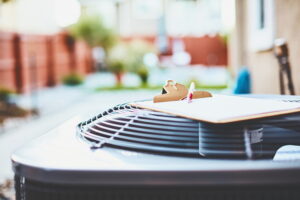 It's time to plan for summer! Soon enough, we'll have consistently warm temperatures, and that means you need to have a fully functional air conditioner running pretty much 24/7.
"Wait," you might be wondering, "Can I run my air conditioner 24/7?"
The answer is, "yes and no." We get it, that's a frustrating response, but bear with us! We will elaborate.
You see, there's no problem having your air conditioner set to "cool" 24/7 during the summer. The "problem" arises when you set your thermostat so low that your air conditioner can't possibly reach the desired setting, and therefore the compressor keeps cycling on and even staying on when it shouldn't. This is what gets inefficient and leads to exacerbated wear and tear.
Read on as we teach you about something called the temperature differential and learn how to use your cooling system in the best and most efficient way possible!