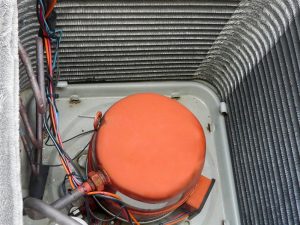 Throughout the years, there are a wide range of problems that can impact your air conditioner. This is particularly true in our climate, where are air conditioners have to work hard on a consistent basis to keep homeowners cool and comfortable. You may find yourself facing a refrigerant leak at some point, replacing capacitors eventually, and may even have to deal with damaged ductwork. Fortunately, these are all fairly expected and manageable, so long as you keep up on your annual maintenance sessions.
If you don't, however, or if you just generally don't take good care of your air conditioner, you could find yourself facing a failed compressor.
The compressor–the heart of your air conditioning system–is the most expensive component in your air conditioner. While in most cases when a component breaks down you just replace it, in the case of a compressor you may be better off replacing the whole entire system. Wondering why? Read on!