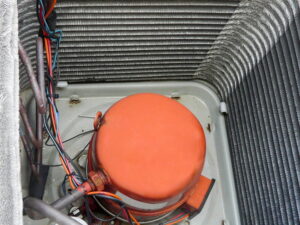 Did you know that your air conditioner's compressor is considered the "heart" of your air conditioning system? It is the component that causes the refrigerant to move through the rest of the system and transfer heat from inside your home and expel it outside. When the compressor fails, the air conditioner essentially fails. The fans might still operate, but you'll notice that no cooled air will come through the vents.
Since the compressor is so essential, and an expensive component to replace, homeowners have a big decision to face when theirs fails.
So let's say this is you–your compressor has failed and there's no bringing it back to life. You had an HVAC technician out to take a look and it's fried. You have a few options at this point:
Replace just the compressor.
Replace the entire outdoor unit.
Replace the entire air conditioner.
Read on to learn what the best option might be for your home!