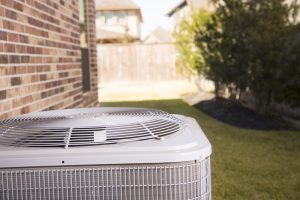 We are officially nearing the end of summer, though the heat of our climate can extend pretty far into fall. As far as your air conditioner is concerned, this late in the season it's likely built up a good amount of wear and tear from a few months of daily use—particularly if you skipped out on your annual maintenance appointment (or biannual, if you have a heat pump).
That all being said, there's a chance you could find yourself facing Hendersonville, TN AC repair needs in the next few weeks. But we have a few tips that we've shared below to help you potentially avoid some common late season problems that air conditioners sometimes run into.
Change Your Air Filters as Needed
Don't forget about changing out the air filter in your HVAC system on a regular basis—this needs to be changed every 1-3 months (the stronger the filter, the less frequently it needs to be changed out). If you haven't changed yours yet this summer, it almost certainly needs to be done now. A clean filter will ensure that the inside components of your air conditioner remain protected so that your cooling system can work as effectively and efficiently as it's meant to.
Keep the Exterior Unit Free of Debris
Have you looked at the outside cabinet of your air conditioner recently? If there are branches and leaves gathered around it, this can restrict the proper heat release from the unit, which will cause its energy efficiency to drop. Rocks and pebbles, and even lawn mulch and clippings, also create the potential for damage to components, should this debris get inside the cabinet. Keep the area around your outside unit clear for at least a foot at all times.
Check for Proper Thermostat Functions
Proper thermostat control is an essential part of controlling your AC bills. We typically recommend keeping your thermostat set at 78 degrees, since this is the temperature that the average person is comfortable in. If your thermostat isn't working as it should, however, then it doesn't matter how it's set: the AC will operate when it's not meant to, which will waste energy.
You'll also want to ensure that the thermostat has fresh batteries, and you should check on the programming to see that the AC system is responding as it should. If it isn't, you may either need thermostat services or have your air conditioner repaired. One of our professionals can help you determine the best course of action.
Don't Delay Repairs
If you find that you do need an air conditioner repair, but your cooling system still seems to be running, you may be tempted to hold off—after all, the end of summer is near, right? Unfortunately, doing this can cause the problem to become worse, and depending on what the problem is—let's say it's actually breached ductwork—your heater might be impacted too. Be sure to give us a call at the first sign of AC trouble!
At Covenant Heating and Cooling, we are "Dedicated to the Promise of Serving You!" Contact us today to learn more.