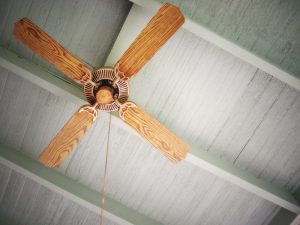 Ceiling fans are often talked about this time of year—and we'll get to why we're talking about them now later in this post—but something that a lot of homeowners don't really realize is that celing fans do not actually cool the air in the room where they're running.
In the summertime, individuals often leave their ceiling fans on all day, only to find that the room they come home to isn't any cooler than it was when they left. It may feel less stuffy than other parts of the home, but this feeling can be achieved within 5 minutes of turning on the fan, versus leaving it on all day long.
You may be wondering about a couple things by this point:
Is there a point to using your ceiling fans?
Really, why are we talking about this in the wintertime?
Bear with us! We'll get there.