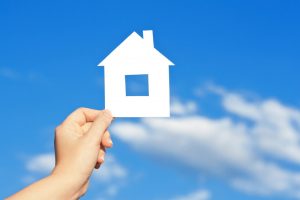 We're still in our first month of the official summer season, but with temperatures already soaring to the 90s, we'd assume you're already using your air conditioner on a pretty consistent basis. Hopefully, you aren't putting the temperature as low as it will go to help your home cool down faster. We say this first off, because it doesn't work, and secondly, because it's actually a pretty inefficient way to use your cooling system.
The good news, however, is there are plenty of ways to ensure the efficient use of your HVAC in Bowling Green, KY, to reduce your monthly costs and to help your air conditioner last longer. After all, nobody wants to be stuck with an unreliable air conditioner in the middle of one of our summers. But, what are these methods we speak of? Keep reading to find out.
Replace Your Outdated AC
We can't go on without mentioning this first. The fact of the matter is, if you have an old air conditioner, it may simply not be up to the task of keeping you effectively cooled off for another season. We understand that midsummer isn't the most ideal time to interrupt your cooling for a new system installation, but if your comfort is suffering already, you may want to consider it.
By upgrading to a newer air conditioner (and we define an old air conditioner as one that is 10-15 years old), you can enjoy the new advances in air conditioning methods, peak efficiency that only a new system can provide, and reliable longevity so long as your system is properly maintained (which brings us to our next tip!)
Maintain Your Air Conditioner
No matter the age of your cooling system, preventive maintenance tune-ups help lower the chances of a serious problem developing with the AC. It cannot guarantee that your system will never run into problems, so you do need to keep an eye out for signs of repairs, which we'll get to in a minute.
But, scheduling preventive maintenance once a year—twice a year if you have a heat pump system—enables our HVAC technicians to locate and resolve any problems with the system before they have a chance to cause significant damage. If these problems require repair, then we'll alert you right away so you can get those repairs on your schedule at your earliest convenience. Maintenance also gives you a chance to take full advantage of the boost in energy efficiency that the service offers.
Schedule Repairs as Needed
As we mentioned above, maintenance is an effective way to reduce your risk of operational problems with your air conditioner, but it's not a 100% guarantee that you'll never have a repair need. Besides, there may be signs that your air conditioner gives you between maintenance appointments that alert you to repair needs.
These signs include things like odd and unfamiliar noises coming from the system, leaking fluids, low cooling output or airflow, and/or unusually high monthly energy bills. Overall, it's a good idea to call a pro for repairs if you notice anything unusual or suspicious about your air conditioner.
At Covenant Heating and Cooling, we are "Dedicated to the Promise of Serving You!"
Contact our experienced team today.