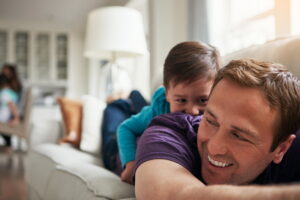 We have a number of customers ask us if whole-house air purification is worth it. Our short answer is, "yes!" But of course, we will elaborate below.
Over the past year, many homeowners have struggled a bit with deciding the best ways to stay healthy inside their own homes. Indoor air quality has been a bit of a "buzzword" so to speak. But indoor air quality is actually really important. And your indoor air quality can be worse than the quality of the air outside if you don't have the right IAQ solutions in place.
While no indoor air quality product can guarantee that things like virus transmission will never happen, but using the right product or service can definitely reduce the risks involved with poor indoor air quality. Read on as we uncover the power of whole-house air purification.