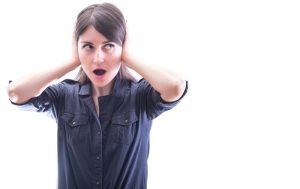 Winter is, naturally, the worst time you can run into a problem with your heating system. Of course, it's also the time when heating problems are most likely to happen, thanks to the added strain that these systems are put through. If you can detect problems with your heater early enough though, you can have Nashville, TN heating repair services done before they develop into a bigger emergency later on down the road.
However, it's important that you be vigilant about looking out for repair needs if you have any hope of catching them early. One of the first signs most homeowners notice that something is amiss with their heater is the presence of odd sounds while the system is on. Keep reading to learn more about the common problem noises heaters make, and what causes them.
Grinding
If you're using a furnace to keep warm this winter, then there is a component inside of it called the air handler, which is what blows air throughout the home while the system is operating. The air handler motor contains bearing that help to reduce friction on the component while it's on. These bearings can last some time, but they do eventually wear down.
As they do this, the friction on the motor increases, until it begins to emit a grinding noise. If you hear this, it's wise to call for repairs right away. If the bearings aren't replaced in a timely manner, then the motor might burn out entirely. It's much more expensive to replace the air handler motor than to replace the bearings!
Booming
If your gas-powered heater is making a loud booming noise every time it starts up, you likely have a problem with delayed ignition. As the burner assemble in a gas powered system combusts fuel, carbon particles build up on the jets. While this can be harmless at first, over time the buildup will get serious enough that it will cause some of the jets to fire later than they should.
When the jets finally do ignite, they burn through an excess of gas all at once—creating mini explosions and thus creating that booming sound you hear. A thorough cleaning from our professionals will resolve this, by leaving your burner assembly clear. You'll want to have this done ASAP as soon as you notice the noise, since your burner assembly can become so clogged up that it stops igniting at all.
Short Cycling
This describes the process of your heater rapidly shutting off and turning back on, without completely a full heating cycle. If you notice this, it's essential that you call in a pro. This process is not something you want to continue.
Short cycling accelerates the rate in which the various components of your heater wear down, making premature breakdowns more likely to happen. If this problem continues long enough, it can shorten the lifespan of your heater by years. Make sure you call for repairs as soon as you hear this happening, or heat any of the above mentioned sounds.
Contact Covenant Heating and Cooling today, and discover how we are "Dedicated to the Promise of Serving You."