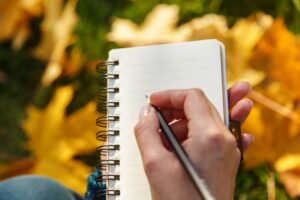 Fall is guaranteed to bring many things: trick-or-treaters, pumpkin spice lattes, and the transition from using your air conditioner to using your furnace. It's also the best time of the year to schedule heating maintenance. Why is that? Now's the ideal time to get ahead of any potential issues. You don't want to discover on that first really cold day of the year that your furnace has decided to leave you in the cold!
Besides, there are many benefits of heating maintenance. If you can't remember the last time your heater was serviced or you haven't scheduled routine maintenance, read on to discover why it's so important.
Affordability
It's no secret that investing in maintenance will save you money, both in the short term and in the long run. When your heater isn't running as efficiently as it should, it'll struggle more to produce heat, which causes higher heating bills and less energy efficiency. Keep your energy bills as low as possible by making sure your heater is running efficiently.
Longevity
Did you know that a furnace is supposed to last 10, 15, or even 20 years? Scheduling annual service is the ideal way to ensure that your furnace will last that long. A furnace that doesn't receive routine tune-ups will wear down faster and need to be replaced sooner. Annual maintenance actually helps your furnace retain 95% of its original efficiency throughout its entire service life. 
Fewer Repairs
Here's another surprising statistic to keep in mind. Regular tune-ups can help avoid about 85% of the repairs your heating system might ever need in its entire service life. That's because we find small problems and fix them before they have the chance to become big–and expensive!
Reliability
This is maybe the biggest advantage of routine furnace maintenance. You won't have to worry as much about your furnace experiencing an unexpected, major failure. Routine maintenance gives your furnace the best chance of getting through winter without any interruptions in service. There's nothing worse than not being able to rely on your furnace to provide heat when you need it most.
Safety
This is hands-down the most important reason of all to invest in routine maintenance, especially if you have a gas-powered furnace. A gas furnace that hasn't been maintained runs the risk of developing cracks or a loose gas line. These can cause hazardous carbon monoxide leaks in your home. During your appointment, our technicians will run inspection checks that locate places where your heater may develop safety hazards and fix any areas of concern.
Maintain Your Warranty
The warranty for most furnaces is only valid if that heating system has its annual inspection and tune-up from a licensed professional. Protect your furnace's warranty by scheduling annual maintenance. You don't want to run the risk of voiding your warranty especially if you end up needing a costly repair or an unexpected system replacement.
At Covenant Heating and Cooling, we are "Dedicated to the Promise of Serving You." For HVAC repair in Nashville, TN, contact us today!