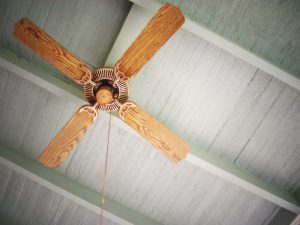 When you're looking for a way to improve the energy efficiency in your home, you probably think of using electrical appliances less, not more. But, we want you to consider how much you use your ceiling fans. Or if you do not have ceiling fans installed, how much they can benefit you.
Before we go any further, we do want to mention how important it is to have your ceiling fans installed by a professional Franklin, TN electrician. Trying to do it on your own can end with property damage, injury, and potentially even a fire hazard.
Understandably though, you're probably wondering just how beneficial ceiling fans can actually be.