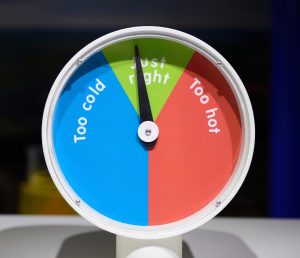 What is an HVAC tip for a pet owner? Well, pets are uniquely disadvantaged when it comes to dealing with the heat that summer and early fall temperatures bring us. Those scorching hot days can be especially devastating to pets with a thick layer of fur. That's why it's so important to invest some time and money in making sure your HVAC system is up to snuff.
Not only is the condition of your HVAC system important, but there are also various other ways you could contribute to cooling your home down and keeping your pets happy. So, let's get into some of the best ways you can make sure your home stays comfortable for your pets. Remember, our pros can help with air conditioning service in Nashville, TN in case your home needs help!
Tip #1: Use Ceiling Fans
Ceiling fans are the perfect way to keep your pets cool when hot temperatures arrive in Nashville. They consume very little energy while dropping temperatures several degrees in the room where they circulate. This can be a big difference since a room with circulating air from a ceiling fan can feel a lot cooler to your pet than a room without one.
Tip #2: Water, Water, Everywhere!
Pets like dogs and cats rely on water to keep them cool and hydrated. Make sure they always have access to fresh, clean water that they can drink whenever they want.
Another great tip if your home is hot and your pets are struggling, is to fill up a kiddy pool full of water. Sometimes letting your pet sit in a shallow amount of water can dramatically cool them off and keep them comfortable. Sprinklers, hoses, and buckets of water are great ways to keep cool if you're encountering higher temperatures than usual.
Tip #3: Invest in a New Thermostat
When you leave for the day, it's vital that your thermostat shows you the right temperature. If you're at work and your pet starts dealing with extremely hot and humid temperatures, but your thermostat is reading something else, then it's time you upgraded to a new thermostat that can tell you the truth. Luckily, these can be quick replacements that don't take much of your time or money!
Tip #4: Stay Out of the Sun
The sun is the biggest contributor to heatstroke in pets. When in direct sunlight, temperatures can seem much hotter than they are in the shade. This is important for our pets, since they can't sweat and will retain all that heat unless they can be cooled off some other way. Make sure you draw your blinds or curtains if your pet is spending the day inside, or at least keep them in the shade when they are outside.
Tip #5: Maintenance
The best tool for keeping your pets happy and comfortable this year is your air conditioner. Scheduling a maintenance visit for your system can be the perfect way to ensure it's ready to battle against the scorching temperatures to keep your pets happy. We can come to your home and thoroughly inspect the system to ensure you that it's ready for the challenge.
Call Covenant Heating and Cooling to help keep your pets cool this year. Dedicated to the Promise of Serving You!