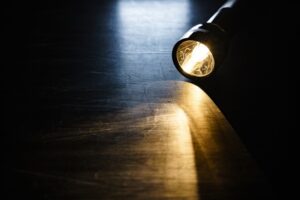 Many homeowners wonder if home generators in Nashville, TN are worth it. The fact is, power outages in Tennessee are happening more and more frequently. If you've ever had to throw away an entire refrigerator's worth of food, you've probably figured out that whole house generators are worth it just for the convenience factor. They have the power to keep your whole house powered on during a major outage as if nothing has happened.
Sure, you can try and make do with a portable generator. But do you really want to have to worry about starting it up and keeping it fueled up during a major storm or during an extended outage that lasts several days?
Aside from the fact that a standby generator is completely worth it for the safety and convenience it provides, some homeowners would like to know if investing in a whole house generator is worth it as a financial investment in their home. We understand this completely and the answer is a resounding yes. Let's discuss how a whole house generator is a sound investment and should increase the value of your home.
Whole House Generators As A Home Investment
Consumer reports estimate that having a whole house generator installed will increase your home's value by as much as 3-5%. To illustrate this, let's say your house is valued at $400,000. At the low end, investing in a generator would increase your home's value to $412,000, and at the high end, $420,000. Also, a whole house generator is seen as a great selling feature for potential buyers if you're planning to ever sell your home.
It's also been shown that the purchase of a standby generator can bring a 150% return on investment which is a high ROI for a home upgrade. Bathroom and kitchen remodeling usually have an ROI of 60-70%. Although having a fancy shower and marble countertops are nice to have, they won't protect your family and home and keep you in true comfort like a whole house generator will.
How Long Do Whole House Generators Last?
We've almost talked you into it. Your last, lingering question might be, but how long do they last? You'll be pleasantly surprised to learn that whole house generators can last for decades! The estimate for a whole house generator is 3,000 hours worth of use. Let's say you end up using your generator for 100 hours a year. That means it should last for 30 years. That's a lot longer than just about any other major piece of equipment in your home!
The Bottom Line
You can count on us for comprehensive generator services from replacement to repairs and maintenance. We install and service whole house generators and provide great workmanship. The result is a sound and solid investment not just in your home, but in your family's comfort and safety in the event of a power outage.
Covenant Heating and Cooling is your trusted resource for whole house generator installation. We are "Dedicated to the Promise of Serving You!" Contact us today.