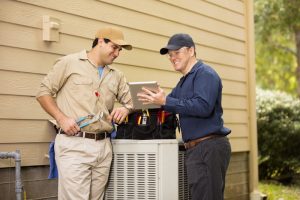 It's the time of year where older heating systems start to struggle—after all they've been working hard all season. If yours wasn't properly maintained, or even simply if it's aged to the point that it's having trouble keeping up with demand, it might be time for you to call for repairs.
But who should you call? Perhaps that handyman who lives down the street? Or maybe you can watch an online video and conduct HVAC repairs on your own!
We really don't recommend either of these options. Not only could you wind up doing more harm than good to the system itself, but you could injure yourself or put your household in danger. We understand the urgency that comes with needing heating repairs in the middle of winter, but you'd do well to do your research and choose the right contractor for your HVAC repairs. What should you look for? Read on!